Digital PR and Outreach Executive
Варна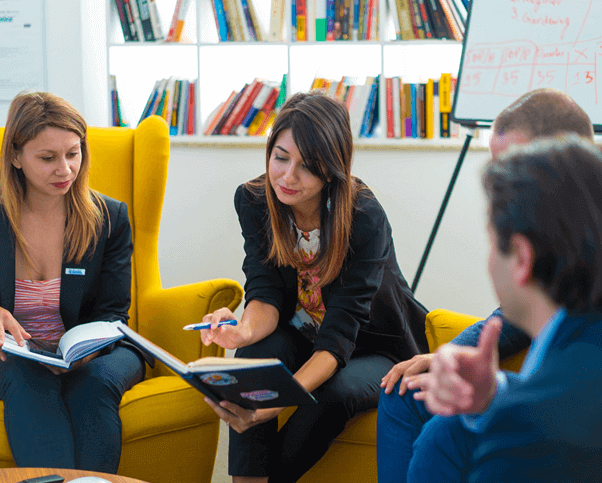 Marketing Department
We're a growth-oriented company and we are proud of our young colleagues who wake up every morning with a desire for personal development and new interesting ideas.
We're looking for our next Digital PR and Outreach Executive.
Join us!
Your responsibilities and duties will include:
Write user and SEO-friendly content, and format everything according to the department's standards. Get familiar with the Copywriting and Content marketing basics;
Write and send customized, professional outreach communication (emails, direct messages, etc.) to publishers, journalists, webmasters, potential partners, etc;
Build and grow relationships with bloggers, journalists, influencers, organizations, local businesses, webmasters of industry-related websites, and relevant audiences who would be interested in sharing or promoting our content or services;
Create and edit valuable, educational, and relevant content for our PR and Outreach activities, following quality optimization practices;
Assist in testing new tools for outreach, keyword research, trend tracking, and more;
Brainstorm, test, and implement different outreach strategies to reach and engage new and relevant target audiences;
Brainstorm topic ideas and messaging to fit the target audience of your content by yourself as well as along with the copywriters and the other SEO teams, following the best practices, brand guidelines, and order templates;
Analyse the backlink profiles of our websites and maintain them in good health.
Test basic outreach and link-building strategies and practices;
Generate daily and monthly performance reports, including main KPIs and results, and pass them to your line manager;
Collaborate with the team on different projects.
What you need to join our team:
At least 1 year of experience in content marketing, content growth, on-page, and off-page SEO, or other parts of the digital marketing world;
Fluency in English;
Great writing and editing skills;
Keep yourself updated on the latest practices, trends, and industry news;
Working with Google Search Console, Google Analytics, Ahrefs, Semrush, G Suite, and other related tools;
Stay up-to-date with link building and outreach trends, best practices, industry news, recent search engine algorithm changes and guidelines (but not limited to) Google quality guide to link schemes, Google's search quality rating guidelines, Google's general guidelines, etc;
Basic knowledge of HTML, CSS, WordPress, digital analytics, WordPress, and other CMS platforms;
Big desire to create valuable and engaging content;
A good researcher;
Strong attention to detail;
Great time-management skills;
Ability to work autonomously and as part of a team;
Ability to work within the frameworks of the various interdepartmental business processes;
Education in the fields of PR, Marketing, Journalism, or Linguistics is a plus.
Excellent working environment

Comprehensive training and development

Be part of a passionate team

Social benefits package

Events