Internal Finance Auditor
Варна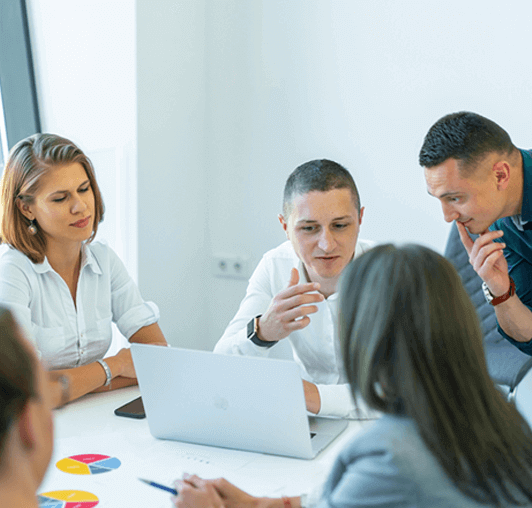 Finance

This is an opportunity to join an exceptional, forward-thinking company. We are concentrating on our most valuable assets - experienced and motivated people in the organization.
The key responsibilities will include:
Conduct ongoing internal audits to review and assess the processes of various departments within the company;
Collaborate with managers from commercial, product, and operations teams to provide support in day-to-day commercial and operational decision-making, including Service development,
Accounts receivable, Accounts payable, Sales, and Customer services;
Assist in the monthly and quarterly consolidation and financial reporting process, including the calculation of consolidation adjustments and group-level accounting entries;
Gather, process, and review monthly financial data from multiple business units across different countries;
Manage and perform intercompany reconciliations, ensuring timely and accurate resolution of discrepancies and providing additional information as needed;
Contribute to the preparation of annual statutory stand-alone and consolidated financial statements;
Prepare or oversee the preparation of regular and ad-hoc reports to support management decision-making;
Identify opportunities for process improvement and implement best practices to enhance efficiency and effectiveness, with a focus on maximizing project profitability and cash flow;
Supervise budgets that require senior attention, considering revenue exposure, risks, and client needs. Communicate any issues and potential risks related to revenue or accounts receivables to senior finance management;
Assist in managing and reporting on working capital and working capital metrics;
Contribute to the production of the annual budget and forecasts;
Calculate and provide financial and operating metrics;
Determine variances from the budget/forecast and report them to management.
Requirements for the job:
Minimum of 3+ years of experience in finance, accounting, and/or auditing business;
Strong analytical skills with the ability to think critically and interpret complex financial data accurately;
Proficient in advanced Excel functions and financial software, demonstrating the ability to analyze large data sets effectively;
Experience working with banks and bank loans is highly desirable, coupled with a comprehensive understanding of the UK market and its financial regulations;
Excellent knowledge of financial accounting principles, standards, and practices.
Solid understanding of internal control frameworks and the ability to assess their effectiveness in mitigating financial risks;
Strong attention to detail and exceptional organizational skills to manage multiple tasks and deadlines concurrently;
Excellent communication skills, enabling effective collaboration and the preparation of clear and concise audit reports.
If we got your attention, please apply below: 
Comprehensive training and development

Motivating salary

Opportunity for growth and personal approach

Excellent work environment

Events